Using biblical women as examples, Sandra impacts audiences with unforgettable visual, practical answers to moving on and through life's hard issues.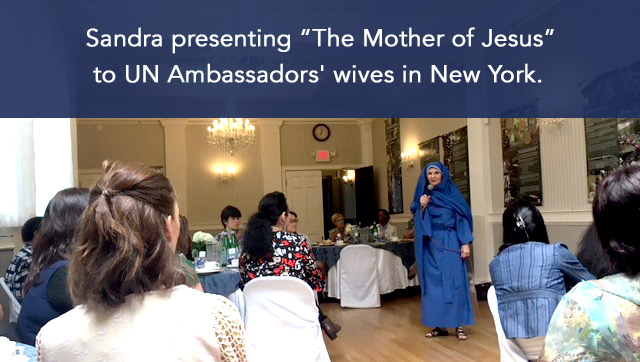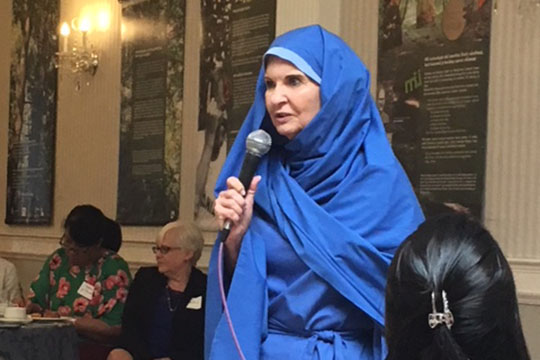 "I highly recommend any of Sandra's various programs. She is a woman of God who retreats back into Scripture to "become" our marvelous women heroes of the Bible. You will never forget her, and you will see the people of the Bible more real than ever before."
Donna Skell, Executive Director of Roaring Lambs Ministries
Sandra travels throughout the world challenging and inspiring audiences to be fearless through God. As a survivor of devastating life events, Sandra understands the negative effects of fear and loss. You can recover and you can be bold. All things are possible to those who believe!
"Sandra Wakefield is an anointed woman of God with a powerful ministry in drama and public speaking. She teaches the Bible by making it come to life through the women transformed by God's love. Her monologues and teaching are compelling, Biblically accurate, and deeply moving. Her ministry touches any audience-church services, women's groups, Bible study groups, retreats. She even has a national reach to women who don't know Christ. Her book reviews and her stories of singing at the wedding of Prince Charles and Princess Diana are absolutely fascinating. In addition to being charismatic in front of groups, her people skills are amazing. Sandra has taught women just released from prison how to gain self-confidence and life skills."
Dr. Julie Barrier. Founder, Director of Preach It, Teach It
Sandra with Alveda King, niece of Dr. Martin Luther King, Jr.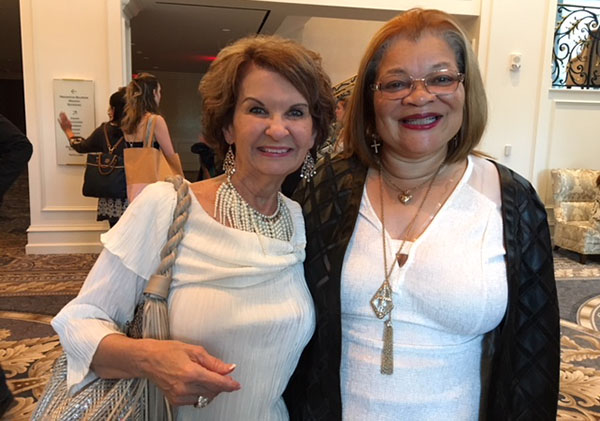 Fearless Heart Blog
Go Back
Daughters of Zion Women's Conference
What a life-changing event at the Daughters of Zion Women's Conference with host Vera Speed @ New Hope Church, Ennis, TX! Thank you, Barbara Wentroble, for being obedient to our God in bringing a NOW word for women of God.
This photo was taken after the Daughters of Zion Conference in Ennis, Barbara Wentroble, speaker! Powerful and life-changing time. Barbara has a NOW word for women of God. Vera Speed, Betty Honza, Barbara, Suzanne Rhoten and I at retreat center in Scurry, TX!