Sandra's performance of Mary the Mother of Jesus and her sermon following were gripping, inspirational and timely. They were focused unwaveringly on God's gift of His Son to the world, and the meaning and hope of it. The congregation was spellbound, and hardly moved during the service. The church immediately invited her to come back to minister to us again.
Joyce Kimmell, First Christian Church, Terrell, Texas
Sandra presents biblical characters as a ministry, and uses Scriptural context and message in her portrayals. She illustrates Christ's passion and the biblical message of God's love, grace and justice. Sandra would be a blessing to you and your congregation. She has ministered in Faith Assembly of God where I pastor, and in a women's ministry to the community that is an outflow of Faith Assembly. The results have been expressed through testimony and shared again and again. I endorse her as a friend and as a minister of the gospel of Jesus Christ.
Pastor Darrell G. Nelson, Pastor, Faith Assembly of God, Ennis, Texas
Sandra Wakefield has been a great blessing to our church. She has faithfully tutored ladies for the Christian Women's Job Corps that meets in our building. Twice, she has blessed our 55+ group in special events: (1) as Mary, the Mother of Jesus and (2) as Queen Esther. Our people want me to have her come again when we can work it into our schedule. We plan to do so. I highly recommend Sandra for her ability to communicate effectively and for her obvious devotion to our Lord Jesus Christ.
Jerry W. Lemon, PhD, Minister to Senior Adults, First Baptist Church of Waxahachie, TX
Sandra Wakefield is an anointed woman of God with a powerful ministry in drama and public speaking. She teaches the Bible by making it come to life through the women transformed by God's love. Her monologues and teaching are compelling, Biblically accurate, and deeply moving. Her ministry touches any audience-church services, women's groups, Bible study groups, retreats. She even has a national reach to women who don't know Christ. Her book reviews and her stories of singing at the wedding of Prince Charles and Princess Diana are absolutely fascinating. In addition to being charismatic in front of groups, her people skills are amazing. Sandra has taught women just released from prison how to gain self-confidence and life skills. She is my friend, my prayer partner, and a woman I trust above all others!
Dr. Julie Barrier. Founder, Director of Preach It, Teach It
Sandra Wakefield's thoughtful and moving interpretation of the biblical text really brought the character she portrayed to life. Her portrayal of Mary of Bethany provoked all of us to want to draw closer to God and to love and follow him as disciples. We can't wait to have her again.
Reverend Diana Freeman, Good Shepherd Episcopal Church, Terrell, Texas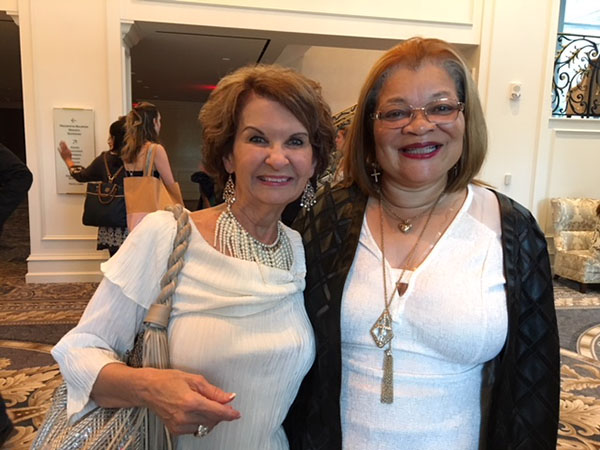 I highly recommend any of Sandra's various programs. She is a woman of God who retreats back into Scripture to "become" our marvelous women heroes of the Bible. You will never forget her, and you will see the people of the Bible more real than ever before.
Donna Skell, Executive Director of Roaring Lambs Ministries
I heard Sandra perform Esther at a Ladies Day in Ennis. I was amazed at how powerful and realistic she made her character. She entered the stage dressed as a queen and talked with authority and grace. I could imagine Queen Esther exactly. As she started her performance I became so engrossed the time flew by and before I knew it, she had told the whole story of a humble and brave queen. I was so impressed with her performance that immediately after she finished I got her card and scheduled her for our next Ladies Retreat. I would highly recommend Sandra for your next event. Besides being a wonderful actress she is very friendly, personable and easy to work with. The Lord is definitely working through her to bring women of the Bible to life. I can't wait to see her performance at our Ladies Retreat in October.
Denise McElroy, Ladies Retreat Coordinator, University Church of Christ
The Fellowship family was spellbound again by your portrayal of "Mary the Mother of Jesus." You could have heard a pin drop, it was so quiet. I have had many people praising you. You have been blessed with this talent and wonderful that you share with others. We look forward to having you for a return performance. Thanks for coming.
Payne Springs United Methodist Church, Mabank, Texas
Sandra's God-given gift as an actor is amazing. Her style of delivery is authentic and her characters are beautifully presented, bringing Glory to our Lord. Every Woman of the Bible vividly comes to life as Sandra portrays them in an unforgettable way.
Sharon Hill Founder - Speaker - Prayer Coach, OnCall Prayer Ministries
Sandra Wakefield's performances of the Women of the Bible are amazing and breath taking. She captures her audience the moment she appears. God has gifted her in a way that you are no longer seeing Sandra perform, but you too, along with her become that Biblical person. Her genuine love, fervor and passion for God is clearly displayed in each performance. You won't want to miss seeing Sandra perform, she will truly astound you.
Mary Moseley, Bible Teacher, Educator, Author and Speaker, "Fellowship in Him" Ministry, "WOW" - Women of Worship
Sandra Wakefield brings her whole being into the representation; her passion for theatre, her love for Christ and understanding of the text. It is an inspiring performance as you are drawn into the experience of one embodying God's love.
Rev. Linda Roby, Associate Minister, First United Methodist Church, Dallas, TX